Samaira Mehta, Youth Entrepreneur of the Year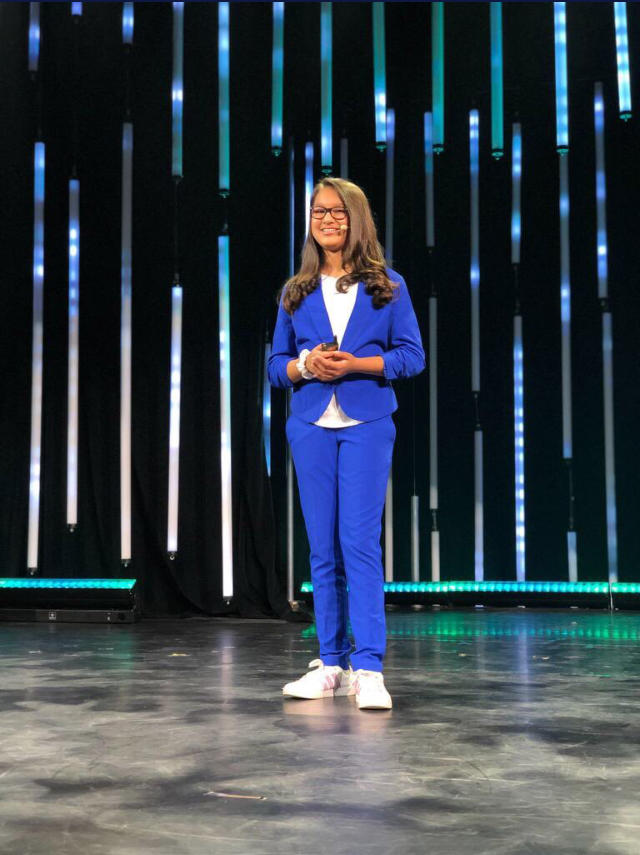 Yes, You Could Help Build the Next Disruptor!! Samaira Mehta has been featured on the Today Show & CNBC while gracing the pages of Time Magazine & Vogue. She has won the Youth Entrepreneur Award and her initiative "Yes, One Billion Kids Can Code" is taking Silicon Valley by storm!
Samaira's captivating and interactive talk focuses on the power that each of us have, the power to be the next disruptor!
Samaira will remind all of us that technology is not the future, people are the future. Each of us have superpowers that can help bring change and create disruptions.
A CEO at the age of 7, Samaira will talk about her journey, with successes and failure along the way, all of which are basic ingredients of learning and bringing out the best inside of us. Her talk ends with a very important message. Hear her and be inspired by Samaira Mehta, the 11-year-old Entrepreneur.
Categories: