Discovering the Foliar Fungal Endophytes in Coastal Succulents - Livestream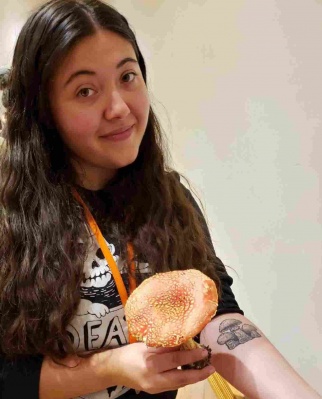 Jasmine Hain is currently engaged in the graduate MS program in biological sciences at California State University East Bay, and has been involved in the lab of Dr. Brian Perry for the past four years. Her current area of research explores the endophytic fungal populations of California native coastal plants. Endophyte diversity is a rapidly growing topic of ecological study, however it is not yet widely known if these fungi have adapted to live in the tissues of succulents inhabiting high salinity environments. Within the lab of Dr. Brian Perry at CSU East Bay and with the help of the MSSF, she has been able to continue her work to successfully identify multiple endophytes within common coastal succulent Salicornia pacifica (commonly known as pickleweed) located along the San Francisco Bay shoreline. Identifying fungal communities within native pickleweed tissues may also enable us to identify the presence and abundance of pathogenic and nonpathogenic endophytes, and may lead to other important ecological insights into the little known world of coastal endophytes.
See weblink for Youtube information.
Categories: