What's So Special About Your Brain?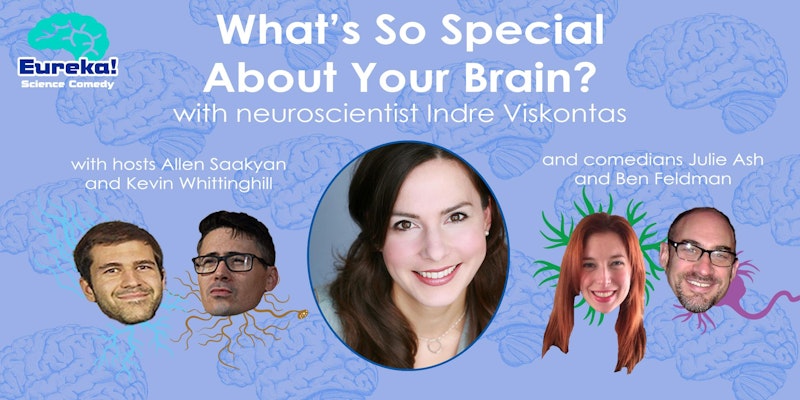 Fun Fact 1: We all have brains.
Fun Fact 2: Spend too much time on social media and you may not believe Fact 1.
It's our most unique organ but what really is so special about our brain? Why do we search for miracles? Why does our memory of last night's dinner party differ from others? Why does opera make one person cry but leave another cold? Find out on the next Eureka! show as we host neuroscientist Indre Viskontas, Her research has explored the neurological basis of memory, reasoning and self-identity, and most recently she has studied creativity in people with neurodegeneration. She has published over 30 research articles and book chapters. Viskontas is affiliated with the Memory and Aging Program at the University of California at San Francisco and is an editor of the journal Neurocase.
Joining Viskontas will be regular hosts Allen Saakyan and Kevin Whittinghill and the incredible talents of comedians Julie Ash (SF Sketchfest) and Ben Feldman (SF Punchline).
Tickets: http://tix.eurekacomedy.com/eurek0633