How Blockchain is Changing the World!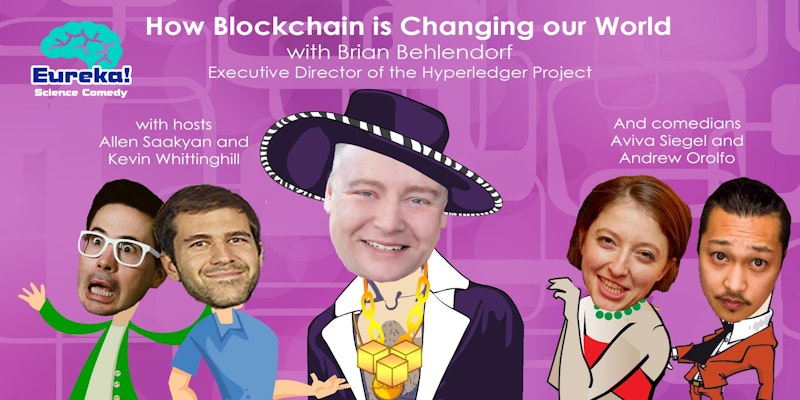 Toot toot! Get on the blockchain express before it passes you by! All the cool kids are on it. Well, that's what they told us anyway. Not exactly sure what a blockchain is? Fear not! Come see Brian Behlendorf explain it all.

Brian is a technologist, executive, computer programmer and leading figure in the open-source software movement. He was a primary developer of the Apache Web server, the most popular web server software on the Internet, and a founding member of the Apache Group, which later became the Apache Software Foundation. Behlendorf served as president of the foundation for three years. Behlendorf has served on the board of the Mozilla Foundation since 2003, Benetech since 2009 and the Electronic Frontier Foundation since 2013. He is currently the Executive Director of the Hyperledger Project.

Joining him will be regular hosts Allen Saakyan and Kevin Whittinghill and the hilarious comedy stylings of Aviva Siegel (SF Sketchfest, Talkies) and Andrew Orolfo (SF Punchline, Bridgetown Comedy Festival).
Presented by Eureka! Comedy Science Show
Categories: