Agar Art Contest 2018 - Learn How to Make Bacterial Art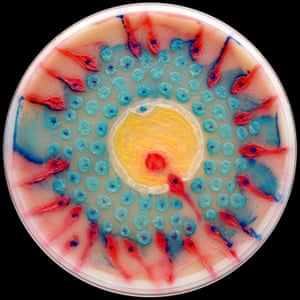 Counter Culture Labs is proud to be hosting the American Society for Microbiology Agar Art Contest.

Come and learn how to make colorful and unique living art. Design your own art piece using our colorful bacteria and then submit your piece for a chance to win.

We will be hosting several workshops, as well as allowing members several months to develop their bacterial art techniques. Come and impress your friends with your ability to make art that is fully and completely alive.

This workshop will cover the basics of agar preparation and bacterial growth. Participants will be able to create their own works on provided petri plates. Artists will also be given access to a laser cutter and 3-D printer for more ambitious works.

See weblink for additional important information.