Wonderfest: How Quantum Physics Works, But Not Why: Perspectives from Atom Interferometers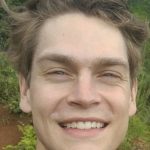 Despite its universal scope (every little thing) and precision (better than 10 parts per billion), quantum physics retains profound mysteries. What is really going on down there in the heart of matter?! Atom interferometers are instruments that rely on the quantum "wave nature" of matter for measurements of fundamental constants AND for use as super-sensitive detectors of acceleration, rotation, and gravity. This talk will explore the importance of atom interferometers in probing the quantum realm.
Our speaker, Eric Copenhaver, is a physicist at both UC Berkeley and Stanford. He is also a Wonderfest "Science Envoy," trained in - and reveling in - crystal-clear science communication.
Categories: