You Should Know This: The Physics of Time Travel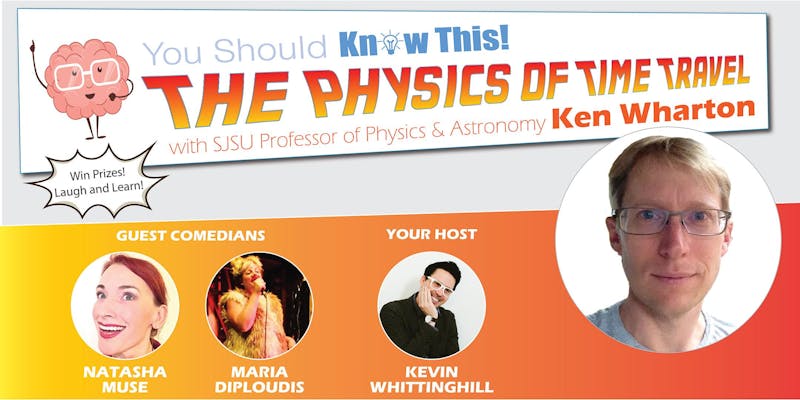 You Should Know This! is like a TedTalk meets comedy game show. Listen to experts discuss fascinating topics while comedians riff on stage and you win fun, silly prizes for being a nerd.

This month's show is The Physics of Time Travel. 

Does time flow? Is "now" objectively meaningful? Is there a fundamental direction/arrow to time? Ken Wharton, Professor of Physics and Astronomy at San Jose State University, will answers these questions as he explores the physics of time and relativity in time-travel.
Joining him on stage will be host Kevin Whittinghill and the hilarious comedians Natasha Muse and Maria Diploudis.