Wonderfest: Are We Alone? - Livestream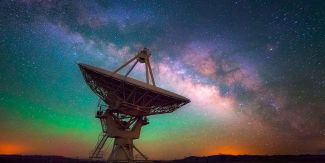 Does other intelligent life exist in the universe? Can SETI (Search for Extraterrestrial Intelligence) researchers detect radio, infrared, or optical signals from other civilizations? Current and future SETI projects, including the new $100-million Breakthrough Prize Foundation "Listen" project, may provide an answer. UC Berkeley astronomer Dan Werthimer will describe the rationale for past and future searches and will show how new technologies are revolutionizing SETI.
Listeners will tune into the lecture via youtube, and then join a live questions and answers session via Zoom, links will be posted closer to the day of the presentation at the weblink.