Brown Hares, Their biology, ecology, mythology and future - Livestream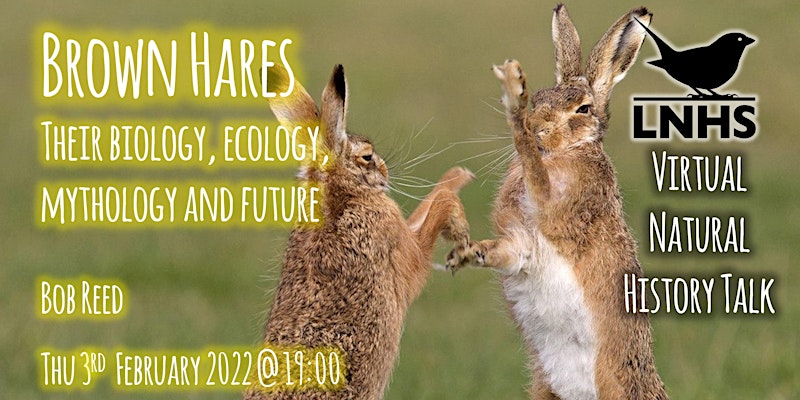 The presentation describes how the biology and physiology of this mammal superbly adapts it to its way of life. It explains their ecological and habitat requirements and how this fits in with the changing face of the British countryside. Finally, it explores the extensive superstition and mythology which has surrounded this animal over the centuries.
Bob Reed chairs the Bishops Stortford Natural History Society and has a special interest in mammals. He is Warden of the Sawbridgeworth Marsh Nature Reserve and Leader of the National Trust Coppicing Volunteers in Hatfield Forest.
Categories: