The Human Drive to Explain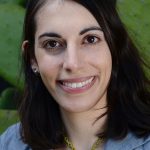 Stephen J. Gould described humans as "the primates who tell stories." Psychologist Robyn Dawes took it one step further, arguing that we're "the primates whose cognitive capacity shuts down in the absence of a story." Why are we so motivated to find a good story or explanation? Is this tendency beneficial? Cognitive psychologist Tania Lombrozo will suggest that our "drive to explain" itself explains some of the most remarkable human achievements, but also some of our failings.
WHO:  Dr. Tania Lombrozo (image attached), Assoc. Professor of Psychology, UC Berkeley
HOW:  This event is jointly presented by BAS and Wonderfest
Note time and venue change.