You Should Know This: Transhumanism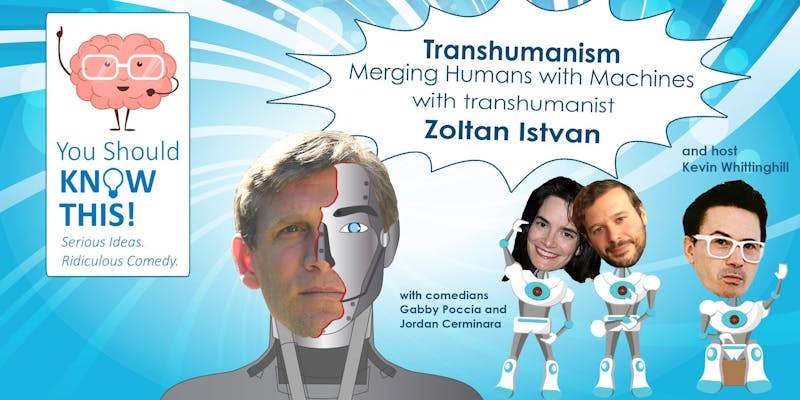 You Should Know This! is where a TedTalk meets a comedy game show. Listen to experts discuss important topics you should know while comedians riff on stage and you get the chance to win fun, silly prizes for being a nerd!

This month's show is Transhumanism: Merging humans with machines!
Time for an upgrade! Human 2.0 is coming. From implanting RFID chips into our hands to bionic limbs, our species moves closer and closer to merging ourselves with the machines we create. Maybe someday Amazon Alexa will not just be at your finger tips, but in your finger tips. Sounds amazing? Or scary? Not to transhumanist Zoltan Istvan, who will be teaching us how technology will transform humankind. 

Joining Zoltan Istvan on stage is host Kevin Whittinghill and comedians Jordan Cerminara (The Art Critique Show) and Gabby Poccia (Cobbs Comedy Club).
Categories: