You Should Know This! Nerd Comedy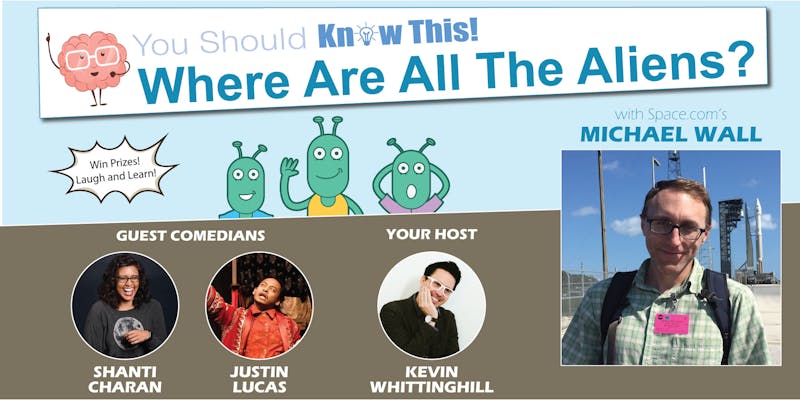 You Should Know This! is like a TedTalk meets a comedy game show. Listen to experts discuss fascinating topics while comedians riff on stage and you win fun, silly prizes for being a nerd.
This month's show is Where Are All The Aliens?
There's a billion billion stars in the universe. If even a tiny fraction of these have planets, why haven't we discovered alien life yet? Or better yet, why haven't they discovered us? Michael Wall, senior writer for Space.com and author of OUT THERE: A Scientific Guide to Alien Life, Antimatter, and Human Space Travel (for the Cosmically Curious), will help us try to answer the perennial question: are we alone?
Joining him on stage will be host Kevin Whittinghill and the hilarious comedians Justin Lucas and Shanti Charan.
TICKETS: https://bit.ly/2F0iX1s
Categories: