Wonderfest: Demystifying Black Holes - CANCELED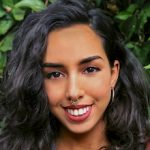 Despite their constant presence in sci-fi, black holes remain enigmatic to most people. What are they? What do they do? Do they even really exist? In this talk, our speaker will debunk the movie tropes and discuss what exactly a black hole is, why they are so hard to find, and how we can circumvent that difficulty and find them anyways. From detecting gravitational waves created by two black holes smashing into each other, to watching stars orbit the supermassive blackhole at the center of our own galaxy, we will go through the insight and innovation that has led to our modern understanding of blackholes.
Speaker: Fatima Abdurrahman, UC Berkeley
Editor's Note: This event is no longer listed on Wonderfest's website.  We assume it has been canceled.
Hopmonk Tavern
224 Vintage Way
Novato, CA 94945

Website:
Click to Visit
Categories: