49th Annual San Francisco Fungus Fair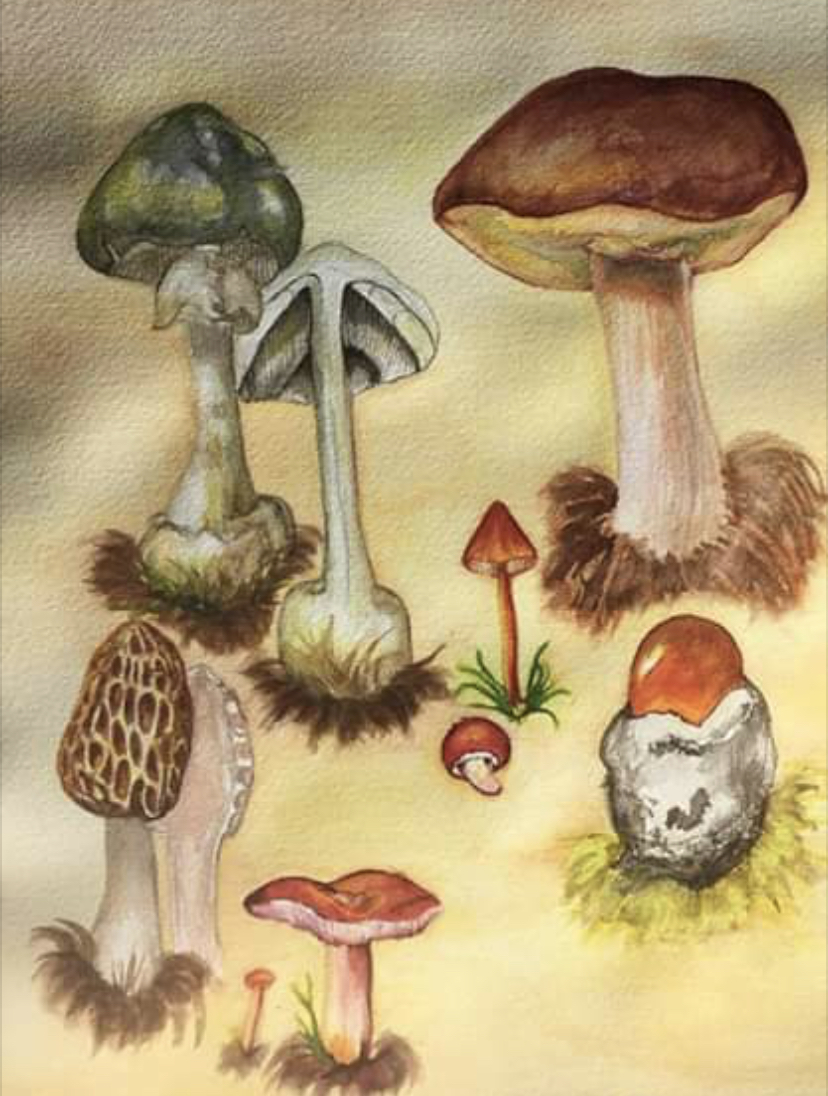 In the San Francisco Bay Area, when the first rains tease up the chanterelles and porcini, fungus lovers, foodies, and those curious about the natural world head to the Fungus Fair: A Celebration of Wild Mushrooms.  For one day each December, Bay Area mushroom hunters fan out and find fungi of all shapes and colors.  All the mushrooms are collected in Northern California and brought to one location where the fair organizer, Mycological Society of San Francisco, displays mushrooms, the center piece for the Fungus Fair.  The public is invited to this family friendly event intended to celebrate the humble fungi to be found in every part of our environment.
The display of locally collected mushrooms may include as many as 300 unique species. Local foragers come to learn which local mushrooms are toxic, or deadly, which are safe and delicious.  Learn about these mushrooms through identification tutorials, cooking demonstrations, sales of field guides and recipe books, soups, snacks, and fresh edibles.  Remember: Never eat any mushroom for which identification is not certain.  A panel of local experts will be on hand to identify any mushroom you bring.
Find information about the uses and abuses of fungi, displays and exhibits on ecology, toxicology, and cultivation. Visit the realistic Woodland Display.  Take a guided garden walk to hunt mushrooms in the park. Watch renowned Bay Area chefs prepare dishes like matsutakes & roasted cauliflower in coriander cream or sautéed caramel candy cap pears and dentelles.  Stop by table displays of medicinal mushrooms, myco-remediation, cultivation, ecology, lichens, psychedelic fungi, toxicology, edible mushrooms and more.
Our speakers this year are: Eugenia Bone, Daniel Winkler, Cat Adams and Britt Bunyard.
Bring your own mushrooms to have them identified by our experts.
Bring your cameras to photograph your favorite fungi at the fair.  Selfies with the mushrooms are permitted.
Tickets on sale October 15.  Prices increase after November 14.