Imminent Shaking - What Kind Of Earthquake Prediction Is Possible?
The United States is developing ShakeAlert, an earthquake early warning system that will provide California, Oregon, and Washington with advanced warning of potentially damaging shaking. The hopes for early warning systems are high, but the reality of what can be expected from earthquake early warning is nuanced. Earthquakes don't happen in an instant and don't tell us how big they will become. This means that any forecasts that we make will be imperfect, and the amount of warning will be short; in many cases, only a few seconds of warning will be possible. In spite of these limitations, there could still be significant value to earthquake early warning, especially for people who are willing to adopt a "better safe than sorry" strategy of taking protective action for earthquakes that have only a small chance of causing damage. What kind of warning system would you prefer? One that issues alerts for weak shaking, but also sends alerts for many events that do not go on to produce strong shaking? Or an earthquake early warning system that issues alerts only once ground shaking is expected to be damaging, but there is an increased chance that the alerts could be issued too late? During this talk, you will discover how an earthquake early warning system works, how warnings are issued and how much warning is possible.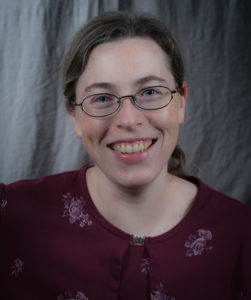 Speaker: Dr. Sarah Minson, USGS

10:30-11:00am Snack and Coffee
11:00am Discussion and lunch
Please register (including lunch or for talk only) by email to office@calacs.org or by phone 510.351.9922. If mailing a check in advance, please make payable to: "California Section ACS" and send to Cal Section office, 2950 Merced Street #225, San Leandro, CA 94577, postmarked no later than February 7, 2020.