Illuminating Dark Matter - ONLINE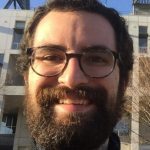 Dark matter is the cosmic parent of all vast structures in the night sky, including our own Milky Way galaxy. Yet, we know so little about this mysterious stuff that constitutes over 80% of the material universe. This talk will illuminate our universe's elusive dark matter, highlighting the ingenious methods that scientists use to search for it. 
Seminar will be livestreamed here.
Speaker: Robert McGehee, UC Berkeley