Wonderfest: What is 'Artificial Intelligence'? - Rescheduled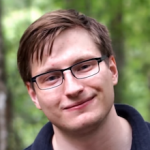 The artificial intelligence (AI) that we've seen in fiction bears little resemblance to the AI we have in the real world. Stanford PhD researcher Andrey Kurenkov will analyze the real-world meaning of AI, describe what researchers in AI actually do, and explore how impressive - or not - recent AI achievements really are.
Andrey Kurenkov does research at Stanford's Vision and Learning Lab. He produces the weekly Skynet Today newsletter ("Putting AI News in Perspective"), and he is a Wonderfest Science Envoy. Andrey will answer questions during the video premiere via the YouTube "chat" bar, and afterward, via live Zoom seminar.
See weblink for Zoom information
This event has been rescheduled to September 3, 2020.
Categories: