Astrophotography and Dark Sky Conservation - Canceled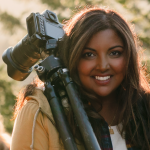 Millions - billions! - of children grow up blind to the grandeur of a starry sky. As astronomers lead the fight against inspiration-stifling "light pollution," our amateur cameras can preserve gorgeous nighttime skyscapes, and our collective activism can help preserve the starry night, itself.
Sivani Babu, Hidden Compass
Watch on the Mt Tam Astronomy Channel on YouTube
This event was originally scheduled for September 5, 2020 and has now been canceled.