Lubricants and Glitter: Revolutionizing Sexual Assault Investigation @ Online Zoom Event - Livestream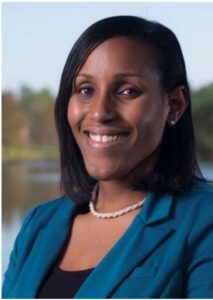 Sexual assaults are an unfortunate reality in modern society, which includes situations in which the assailant is known or unknown. While DNA is the go-to forensic evidence in sexual assault cases, the reality is that the use of condoms in sexual assault is increasing in an effort to minimize the type of DNA left at the crime scene, specifically sperm/semen. Therefore, in the absence of DNA, it is necessary to identify other type of forensic evidence (such as lubricants and cosmetic residues) that could be used in these types of cases to link the three points in the criminal triangle, e.g. victim, suspect and crime scene. This talk will discuss current efforts that we are conducting to understand the evidentiary value of lubricant and cosmetic evidence and appropriate analytical methods to analyze and characterize unknown samples collected in a sexual assault or physical assault cases.
Speaker: Candice Bridge, Univ. of Central Florida
This event was originally scheduled for October 21, 2020.
Register at weblink for connection information
Categories: