Unearthing Prehistoric Treasures From the Permafrost - Livestream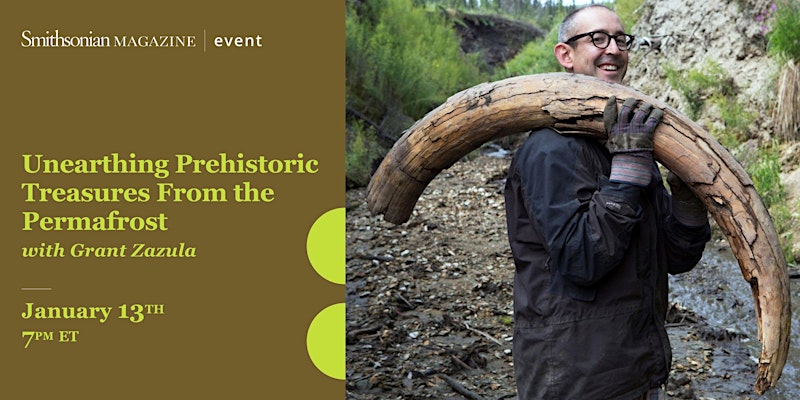 Ever since the Klondike Gold Rush of 1898, miners in Canada's Yukon Territory today have been regularly finding the remains of animals tens thousands of years old. In an online lecture for Smithsonian magazine, Yukon paleontologist Grant Zazula will share some astonishing new finds, including woolly mammoths, prehistoric North American horses, Arctic camels, extinct 6-foot-long beavers, a short-faced bear and a wolf cub dated at around 56,000 years old.
Scientists like Zazula are using cutting-edge technologies and working with First Nations groups to reconstruct how animals lived and died during the Ice Age, and what this might mean for climate change today. The Yukon could also hold the clues to other enduring mysteries, such how early humans arrived in the Americas. Join Grant Zazula for an exclusive webinar. Following the presentation, Smithsonian magazine senior editor Jennie Rothenberg Gritz will moderate a Q&A where you can pose your own questions.
Categories: