Climbing slippery surfaces: The biomechanics of insect-plant interactions - Livestream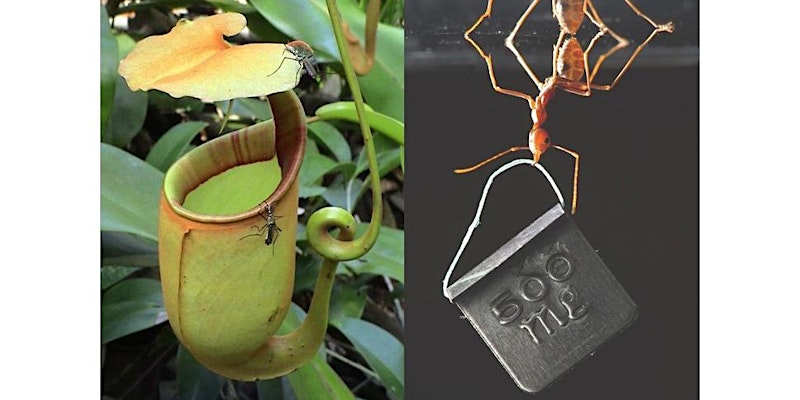 Insects are the most abundant and diverse group of animals, and have co-evolved with plants over hundreds of millions of years. Insects living on plants face a variety of mechanical problems, which has far-reaching ecological and evolutionary consequences.
In this talk, Dr Walter Federle, University of Cambridge, will show the important role that biomechanics plays in insect-plant interactions by demonstrating how insects attach to plant surfaces, how they can move around with sticky feet, how plants prevent insects from attaching, how insects can overcome plant defences, and how adaptations of insects and plants can inspire biomimetic applications.
Register at weblink to receive connection information
Categories: