Space Phantasy Cartooning @Claremont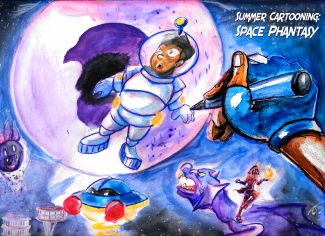 Graphic novelist and art mentor, Aaron Southerland, will hold a series of cartooning vibe sessions focused on outer space. The sessions are dedicated to the artsy students who desire to create and continue working on their own cartoon and comic characters. Aaron will provide guidance on drawing techniques using a variety of drawing materials.
Ideal for Grades 5-8.
Categories: