Wonderfest: Climate & Social Justice: Q&A with Prof. Dan Kammen - Livestream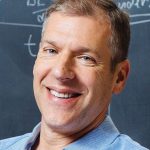 Climate change and social justice are two intersecting crises that will define the coming decades on Earth. According to Prof. Dan Kammen, addressing both challenges together makes each campaign more effective, both for meeting and setting new domestic climate and social justice targets, and as part of a coherent pro-justice, pro-poor, pro-job, and pro-climate export policy. This online event will begin with a 36-minute video excerpt from a recent presentation by Prof. Kammen. Immediately thereafter, the Zoom will continue with Dan answering audience questions about climate and social justice, live.
Speaker: Dan Kammen, UC Berkeley
See weblink for Zoom information.
Categories: